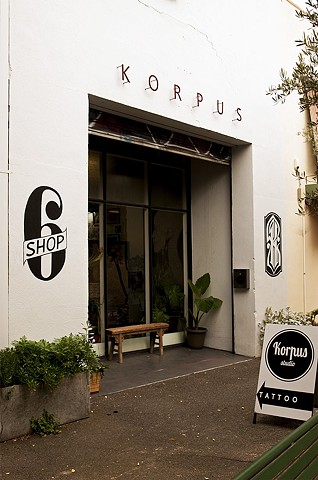 Located in Brunswick, Melbourne. KORPUS STUDIO Est. 2007 has forged a reputation for high quality tattoos and a strong dedication to safe & sterile practices.
A line-up of talented tattoo artists and guest artists can cover a wide variety of subject matter, but specialise in Japanese/eastern, custom lettering, illustrative, traditional, neo-traditional, minimalist and, black and grey styles.
While we generally work by appointment please contact us to see if we can accommodate walk-in's.
Our opening hours are: Tuesday to Saturday, 11am-6pm
Please note: we do not offer a piercing service.